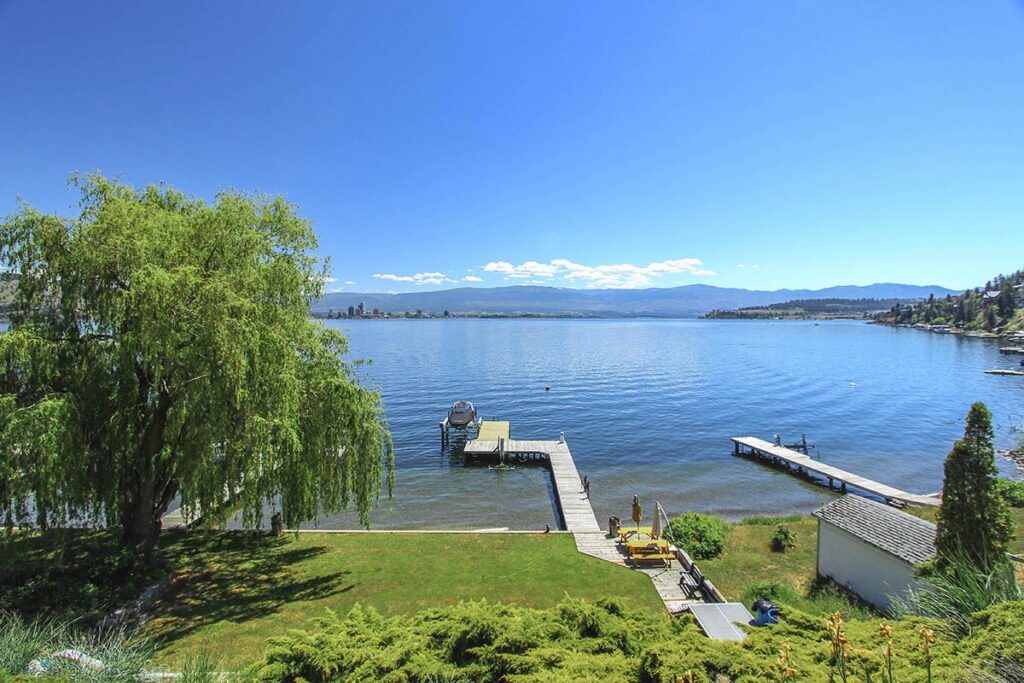 Okanagan Lake Vacation Homes
If you're in search of the perfect vacation destination, look no further than Okanagan Lake. Nestled in the heart of British Columbia, this stunning lake is surrounded by breathtaking scenery and offers endless opportunities for relaxation and adventure.
One of the best ways to experience Okanagan Lake is by staying in a vacation home. These properties offer all the comforts of home, with the added bonus of stunning lake views and easy access to all the area has to offer.
Whether you're looking for a cozy cottage for a romantic getaway, or a spacious home for a family vacation, there's an Okanagan Lake vacation home that's just right for you. Many of these properties come equipped with full kitchens, comfortable furnishings, and outdoor spaces for BBQing and soaking up the beautiful surroundings.
When you're not lounging in your vacation home, there's no shortage of things to do on and around Okanagan Lake. The lake itself is a popular spot for swimming, boating, and water sports. There are also numerous hiking and biking trails in the area, as well as golf courses, wineries, and orchards for you to explore.
In the evenings, you can enjoy a beautiful sunset over the lake, or head into one of the nearby towns for dining and entertainment. The region is known for its delicious local cuisine, and you'll find plenty of restaurants, pubs, and cafes to choose from.
But the true beauty of an Okanagan Lake vacation home is that it allows you to escape the hustle and bustle of everyday life and reconnect with nature. Whether you're watching the sunset from your balcony, or taking a morning dip in the lake, you'll find yourself feeling more relaxed and rejuvenated than you have in a long time.
So if you're ready to plan your next vacation, consider a stay in an Okanagan Lake vacation home. With its stunning natural beauty, endless recreational opportunities, and comfortable accommodations, this is a destination you'll never forget.